Books with Short Stories – Books for Busy People
It may be my biased opinion, but it seems that people don't read as much as they could, and certainly not as much as they should. And no wonder with these crazy lives we're all leading – school, university, job, friends and family, and that irredeemable stuff of nightmares that eats all your time up: social media. Look, I get it, after a long day, I also like to spend some time just mindlessly scrolling down Instagram and Reddit, but social media shouldn't take up all your time.
Instead of tiring your eyes out by your screen, you could try something a bit more reading friendly. For example, short story collections. There is an abundance of literary genres, themes, ideas, and possibilities out there – all of them packed neatly into short narratives you can digest in one sitting.
Short stories can keep you company while you're waiting somewhere (especially if you prefer to be left alone), if you're curious about an author but can't decide whether to read their longer works, and when you're trying to ease yourself into reading again. Short stories are also a great low-commitment type of reading before bed, although I'd skip the horror genre in this case.
Best Short Stories – Books with Bragging Rights
Let's start with universally acclaimed works. Yes, I know it's cheesy – who decided these were the best ones? Still, there is something to be said about the ongoing popularity of certain stories, be it their cultural impact or impeccable writing. You should most definitely read some of these:
"The Time Travelling Caveman" by Terry Pratchett. What would happen if a particularly clever caveman somehow ended up in the twentieth century? A lawsuit, that's what! This entire collection of wit by Terry Pratchett is an absolute delight that'll make you laugh, cry, and go all mushy over a wide cast of characters and stories.
"The Dead" by James Joyce. Not all of Joyce's works are that difficult to digest. His short stories, although anticipating the madness which escalates later, are relatively easy and fun to read. In this one, Gabriel Conroy tries to give a speech at a family dinner somewhere in Dublin. Well, if you're Irish and know that Joyce liked to make fun of the Irish, you can imagine how this went. It is quite possible that this story was a lead-in to the madness of Finnegans Wake, which, to this day, remains a mystery. One thing is clear though – there is a family brawl at a funeral!
"A Good Man is Hard to Find" by Flannery O'Connor. The title is a bit misleading but saying anything about this story is only going to spoil it. Instead, let's say it's a story about a family trip that has been anthologized so many times everyone has lost count.
"A Witch's Guide to Escape: A Practical Compendium of Portal Fantasies" by Alix E. Harrow. Did you know that your librarian is a witch? Well how else do you think they are able to find every book, know what you're talking about even if the only thing you remember is that the cover was blue, AND be able to recommend just the right thing? I'm not gonna berate this, whenever I went to the library and a man recommended something, it was a wrong suggestion. Women, on the other hand … Personal confessions aside, this is a wonderful twist on your library story that cuts deeper than you would expect.
"A Very Old Man with Enormous Wings" by Gabriel Garcia Marquez. Marquez doesn't get enough love these days, but his magical realism is out of this world. A young couple finds a man with giant wings in their backyard. And what do they do? Make a spectacle out of him! I heartily recommend reading this story and then looking at the music video for Amaranth by Nightwish and checking out the painting "The Wounded Angel" by the Finnish painter Hugo Simberg.
A few other must-reads:
"A Tell-Tale Heart" by Edgar Allan Poe
"Cat Cantaloupe" by Roald Dahl
"The Yellow Wallpaper" by Charlotte Perkins Gilman
"Interpreter of Maladies" by Jhumpa Lahiri
"Let Them Call it Jazz" by Jean Rhys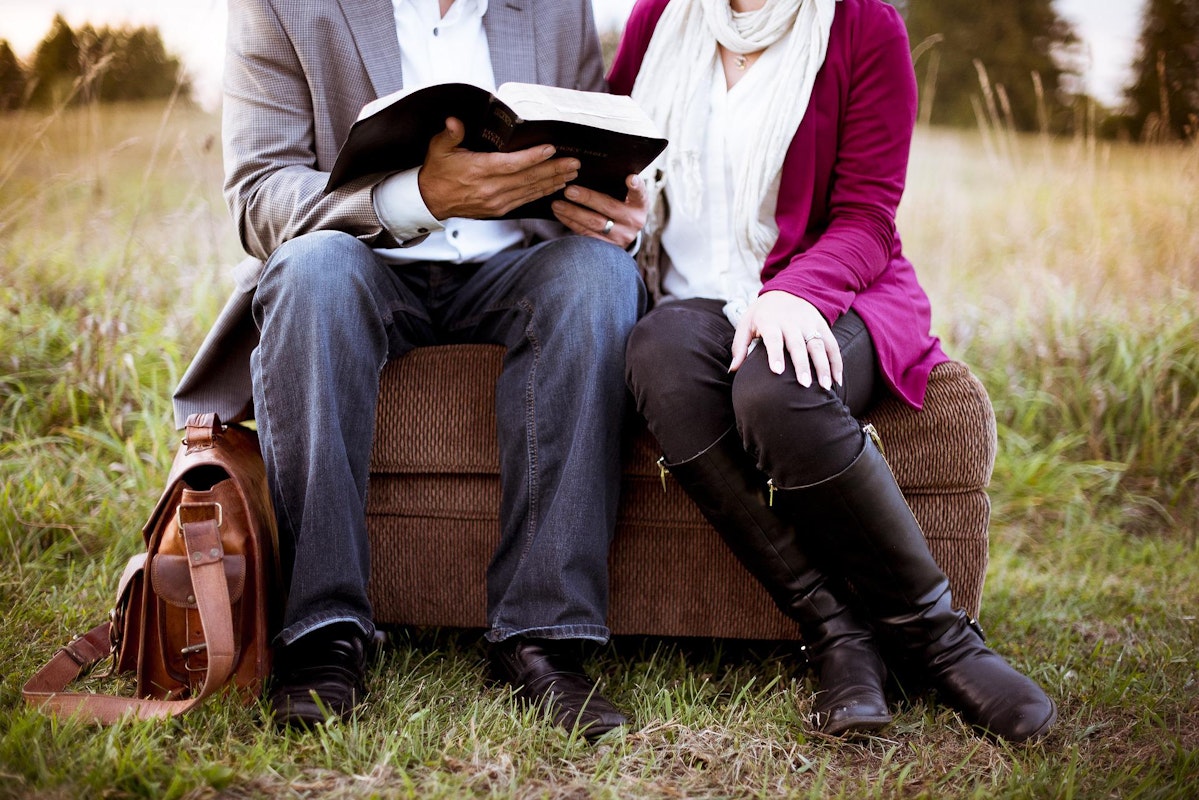 Horror Short Stories – We're All Floating After All
While nothing can really jump out of a book and scare you, it can very well seep into your mind, making you wonder whether it's really a good idea to walk into a dark room just like that. Or look into the mirror. Or … exist at all. If you're a fan of a good horror story, you've got to read these:
"The Legend of Sleepy Hollow" by Washington Irving. Halloween season is upon us, so we might as well start with pumpkins. If you've ever wondered what happened with Jack O'Lantern and why he's so keen on this particular grove of trees, houses, and generally uninteresting inhabitants, you should check out Irving's classical short story. (And, sure, watch the movie with Johnny Depp afterwards, it's a nice adaptation!)
"The Call of Cthulhu" by H. P. Lovecraft. Another classic of which you've heard, but probably not read. The great evil, the looming threat, the intelligence from beyond – what are we, poor humans to do? Lovecraft knew, but do you dare?
"Cupid's Maze" by Mark Souza. You'd think that there's no bigger horror than facing your future in-laws to ask for their daughter's hand in marriage, but Sean is about to find out there are far worse things than that when he stops in a cornfield in Kansas.
"The Man Who Collected Machen'" by Mark Samuels. Ever heard of Arthur Machen? Not many have, but he was a horror story writer. As the protagonist of this short story studies Machen's works, a mysterious man, Aloysius Condor, accosts him demanding to claim the knowledge. But to what lengths will he go to do so?
"I Am Not My Skin" by Neema Komba. The poor man was only trying to get a job. The problem was, his body was far more valuable to witchcraft. It sucks when your skin is so telling.
Of course, this list would not be complete without mentioning Stephen King's short stories like "Skeleton Crew" and "Night Shift," but you should totally check out some of the following too:
"Benjamin" by Michael J. Evans
"He Sees You When You're Sleeping" by Lisa Dee
"The Black Cat" by Edgar Allan Poe
"Kisaragi Station" by an unknown author
"El Duende" by an unknown author 
I Could Murder for Some True Crime Short Stories and Books
When you're stressed you should read something to help you relax. Like true crime stories. Not only are they super gripping and make you devour the pages, but there is a degree of fascination with the idea of a perfect crime. Or just thinking about what kind of bag to put your ex's body into – we've all been there, I understand. As long as you don't really do it because no ex is worth serving time for them. Practical murder aside, here are some of the most acclaimed true crime short stories and collections:
No Middle Name by Lee Child. Since Mr. Child is one of the best-known true crime writers, he deserves some extra space. In this book, there are 11 breathtaking stories that will really have you reaching for the edge of your seat. The stories are connected by Jack Reacher, a character familiar to Child's readers, who here deals with an array of less time-consuming crimes.
"Thank You, Ma'am" by Langston Hughes. Mrs. Jones is on her merry way home when a would-be criminal boy tries to snatch her purse from her hands. He doesn't quite succeed at it, and Mrs. Jones, who apparently has had enough, picks the boy up and takes him to her apartment. Many crimes can happen here, but you'll have to read to find out more 😉.
"School Shooter" by Dr. Harper. A story that unfortunately rings too true in the US. When a therapist treating a boy with anger issues hears about his being dumped by a girl, she is concerned. Concern grows into alarm as the boy suddenly appears to be too calm and claims he has figured it all out. The therapist can only do one thing – investigate the matter.
"Maddened by Mystery: or The Defective Detective" by Stephen Leacock. Not quite what you would expect, but a crime story nonetheless. When an old PI is given a complex task of finding a kidnapped prince, he puts all his prowess into solving the mystery. But is it such a good idea to dive so deep into your work?
"Phut Phat Concentrates" by Lillian Jackson Braun. This was a super-innovative idea back in the late 60s when it first came out. The story is told from the perspective of a very clever Siamese cat (as if there could be a non-clever Siamese cat), whose humans ONE and TWO lead boring and uninspiring lives (according to Phut Phat). But when the routine is broken one Sunday, it's up to Phut Phat to figure out what happened.
If you're hungry for more crime stories (because no one can really only read one), you should check out these collections as well:
Mr Campion and Others by Margery Allingham
Killer in the Rain by Raymond Chandler
The Murders in the Rue Morgue and Other Tales by Edgar Allan Poe
By the way, since we're there, did you know that Sherlock Holmes was heavily inspired by Alexander Dupin created by Edgar Allan Poe? Check out the collection above and you may just find some similarities 😉.
Short Stories – Audiobooks for Your Commute
Audiobooks often incite a massive division among readers. People either love them or cannot stand the idea. First, let me tell you that audiobooks ARE INDEED a way of reading (don't you dare try to gatekeep reading!) and that, yes, they might be a bit difficult to get used to. Still, audiobooks are a great way to read more because you can listen to them on your daily commute, while you're doing chores, or when you're out for a walk.
Here are some of the best short stories you can listen to:
Evidence of the Affair by Taylor Jenkins Reid. We've already recommended The Seven Husbands of Evelyn Hugo by the same author as a great look at being queer in golden-age Hollywood, but Reid has written other genres too. This novella tells a story of affairs through letters exchanged by a man and a woman who have both been cheated on. The captivating exchange told by multiple narrators is bound to keep you on your toes.
Ark: Forward by Evan Rachel Wood. Science fiction tends to go under the radar when it comes to short stories, but this collection may just change that. For example, in one story, a scientist is left on Earth to catalog plants while everyone else evacuates. Bonus point: all stories are narrated by famous sci-fi and paranormal authors and actors.
"The Neil Gaiman at the End of the Universe" by Arvind Ethan David. The title already tells you all you need to know – the story is narrated by Neil Gaiman himself and, well, he's at the end of the universe. What he's up to there is up to you to find out.
"Dispossession" by Tayari Jones. What we do with best intentions often costs us dearly and Cheryl, the mother of one boy, is about to find that out the hard way. Having sacrificed so much to send her son to boarding school, she also forfeited her relationship with him. As she's waiting for him to visit, Cheryl is forced to face the dark side of her decisions.
"Zikora" by Chimamanda Ngozi Adichie. Call me biased, but I think Adichie is an absolute storytelling genius. Zikora, a highly successful lawyer, is suddenly dumped by her boyfriend when she tells him she's pregnant (what a sucker). As she's waiting for the baby's birth, Zikora, aided by her mother, thinks about what she needs to do to be a good mother to her unborn child.
Other short audiobooks to consider:
Fortunately, the Milk by Neil Gaiman
The Prophet by Kahlil Gibran
Imaginary Homelands by Salman Rushdie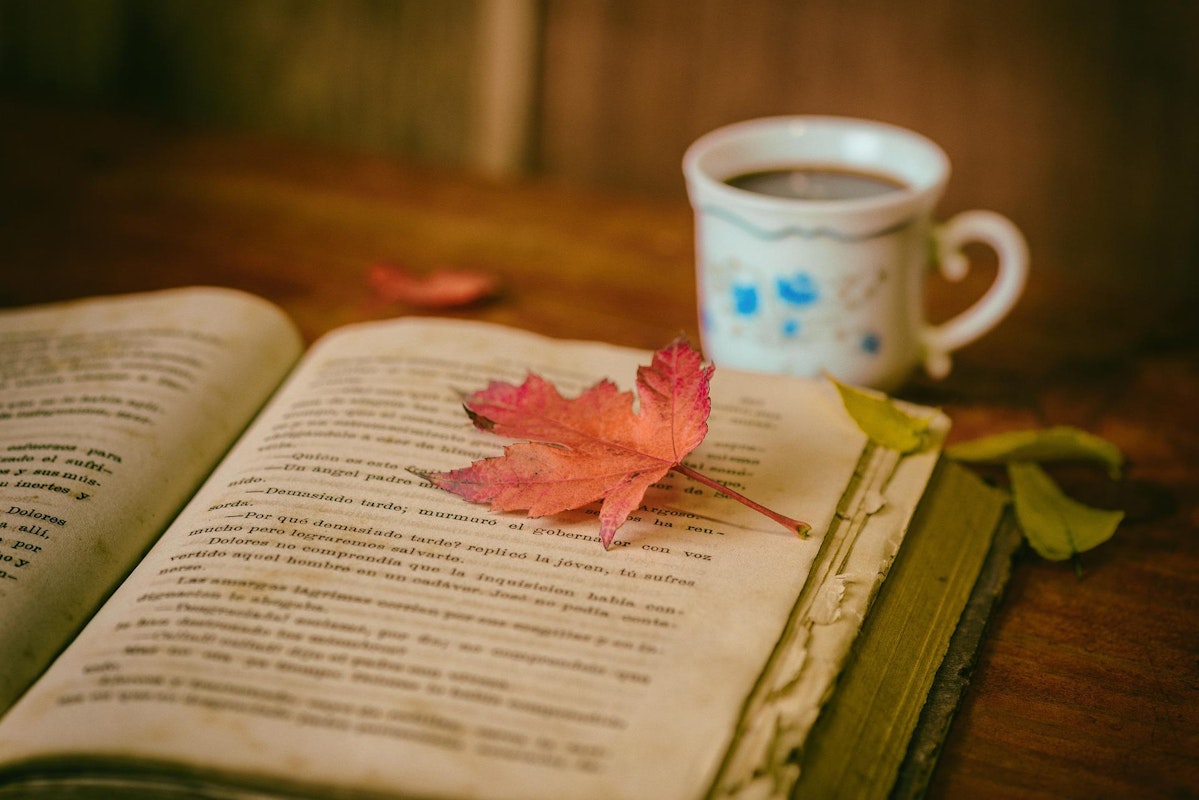 Don't Look for the Best Short Story Collection
Look instead for something that speaks to you. Leaf through genres and themes, sample various authors, and don't, for the sake of all that's good, try to find one single best short-story collection. Books are complex and charming, and reading them is a highly subjective experience.
With that said, I've tried to offer a blend of old and new, genre-diverse, and thematically different short stories here. They are a good way to find out what works best for you and whether you want to read more of the same or play around with different ideas.
Whatever you pick, don't forget a cup of something warm to drink. Pssst, the pumpkin-spice latte season is here 😉.