Biography Books vs Autobiography Books – An Important Distinction
So, I asked a book group I'm part of on Facebook to recommend me some good biographies. And let's just say no one read the part where I said BIOgraphy because they mostly gave me AUTObiography suggestions. Oh well, we have another post planned for that, so I guess I'll have to use those suggestions for then!
But because we're all about education here at Vaia 😉, let's quickly look at the difference between biography and autobiography:
Well, it's pretty simple, actually!
A biography is an account of someone's life written by someone else.
An autobiography (emphasis on the word auto) is an account of someone's life written by that person.
So for example, one of my favorite autobiographies is Trevor Noah's Born a Crime, which means it's a book about Trevor's life, written by Trevor. So, when a person writes their OWN life story, that's an autobiography. But when another person writes about someone ELSE's life, we have a biography. You can easily tell the difference by the text, too: Autobiographies are written in the first person and biographies in the third. Further, autobiographies are, naturally, more subjective and personal, whereas biographies tend to be more objective where the writer has done a good deal of research on the subject.
Some of the Best Biography Books to Challenge Your Thinking
OK, as with any book list, this is entirely subjective – BUT I did ask for recommendations and do my due research!
Steve Jobs: A Biography by Walter Isaacson
"His personality was reflected in the products he created. Just as the core of Apple's philosophy, from the original Macintosh in 1984 to the iPad a generation later, was the end-to-end integration of hardware and software, so too was it the case with Steve Jobs: His passions, perfectionism, demons, desires, artistry, devilry, and obsession for control were integrally connected to his approach to business and the products that resulted." – Excerpt from Steve Jobs: A Biography
Well, why not start this post off with a bang with this biography of the famous (or infamous?!) Steve Jobs, the man who gave us Apple (and so much more). I resolutely believe that there is a very thin line between genius and insanity – and most of the world's geniuses (like Job or Musk) are plagued by some insanity. And I DO believe that it is that insanity that has created Apple and SpaceX and whatever wondrous technology we use today.
From reading a few excerpts from Isaacson's biography of Jobs, which is based on interviews with Jobs himself as well as his family, colleagues, friends, and foes, I can confidently say that Jobs was simultaneously a genius, a madman, a father, an asshole (just ask some of his colleagues!), a perfectionist to his own detriment, and a cancer-fighter. In other words, he was an exceptional and fascinating human, and this book – which portrays ALL sides of Jobs without sugarcoating the ugly – is a stunning account of his brilliant life and his obsession with his products (which paid off – just look at all those die-hard Apple fans out there!). And the best part? Nothing was off-limits for this book. Jobs gave his blessing to Isaacson to have free reign with his book, encouraging those interviewed to be as candid as they wanted.
PS There are other biographies by Walter Isaacson. If you read Jobs's biography and like Isaacson's work, then you can also check out his biography on Benjamin Franklin (Benjamin Franklin: An American Life) and Leonardo Da Vinci (Leonardo Da Vinci: The Biography).
Bad Blood: Secrets and Lies in a Silicon Valley Startup by John Carreyrou
OK, so technically, this isn't really a biography and more like an exposé, but I HAD to include it, especially after mentioning Steve Jobs above.
This explosive book from journalist John Carreyrou, who first broke the scandal, exposes the full story of Elizabeth Holmes and her company Theranos – which turned out to be one of the biggest lies and scams Silicon Valley has ever witnessed. The founder, Elizabeth Holmes, managed to pull the wool over many-a-famous-investor's eyes and tricked companies into buying her non-existent product – a blood-testing device that could perform tons of laboratory tests from a single drop of blood. It sounded too good to be true. And it was.
Plus, a fun and uber weird fact: Holmes tried to emulate Steve Jobs by copying what he wore. She even changed her voice to be deeper than it was.
It's weird. Riveting. Scandalous. And a crime. A definite must-read!
A Beautiful Mind by Sylvia Nasar
""How could you, a mathematician, believe that extraterrestrials were sending you messages?" the visitor from Harvard asked the West Virginian with the movie-star looks and Olympian manner. "Because the ideas I had about supernatural beings came to me the same way my mathematical ideas did," came the answer. "So I took them seriously."" –Excerpt from A Beautiful Mind
A Beautiful Mind: The Life of a Mathematical Genius and Novel Laureate John Nash is also an academy-award-winning film, in case you want to check out the film first!
But this biography, described as powerful and dramatic, is an in-depth look at the life of mathematician John Nash who struggled with schizophrenia, which left him unable to work and confined him to a life in and out of mental hospitals … until he ultimately overcame the odds of living with a severe mental illness to win the Nobel Prize for his contributions to game theory (which is fascinating in and of itself).
Sylvia Nasar wrote this book with support from Princeton University and Nash's friends and colleagues. This biography is an important exploration of so many things, from life in academia and how mathematicians approach their work to the complexity of relationships and the power of love to the real, raw, and agonizing journey of living with mental illness. This is definitely a book to add to my list!
The Immortal Life of Henrietta Lacks by Rebecca Skloot
"There's a photo on my wall of a woman I've never met, its left corner torn and patched together with tape. She looks straight into the camera and smiles, hands on hips, dress suit neatly pressed, lips painted deep red. It's the late 1940s and she hasn't yet reached the age of thirty. Her light brown skin is smooth, her eyes still young and playful, oblivious to the tumor growing inside her — a tumor that would leave her five children motherless and change the future of medicine. Beneath the photo, a caption says her name is "Henrietta Lacks, Helen Lane or Helen Larson.""– Excerpt from The Immortal Life of Henriette Lacks
This is a recommendation from a good friend of mind. This biography (which is also a major motion picture with THEE Oprah Winfrey) is about Henrietta Lacks (more commonly known as HeLa in the scientific community), an impoverished Southern tobacco farmer whose cells became pivotal to medicine. But those cells were taken without her knowledge …
Henrietta has been dead for decades, buried in an unmarked grave, but her cells are still alive because they were the first to be grown in culture and were crucial for developing many medical marvels, including the polio vaccine.
But because humans never learn from their mistakes and continue to capitalize on anything they can, scientists also began using Henrietta's husband and children for research ALSO without their consent. And despite the cells leading to billions of dollars, Henrietta's family never saw a single cent of that …
This is an exceptionally important biography giving voice to a woman and her family abused by the medical community, highlighting the dark side of medical research on African Americans and bioethics.
E=mc2: A Biography of the World's Most Famous Equation by David Bodanis
So how cool is this: This isn't actually a biography of Albert Einstein – it's a biography of the famous equation itself! And don't be fooled … even if you don't like maths or science or equations, this book is STILL a fascinating read about everything on this life-changing equation: from its history to the development of its individual elements to what discoveries it made possible. As one review says, this isn't a physics book; it's a book about how this powerful equation changed the course of history.
Best Biographies List: Some More Readworthy Biographies
These are some extra honorable and readworthy mentions:
Barracoon: The Story of the Last "Black Cargo" by Zora Neale Hurston. This biography, written in 1927 but only published in 2018 (!), explores Hurston's interviews with Cudjo Lewis, the last remaining survivor of the Middle Passage slave trade. A SUPER important read.
Napoleon: A Life by Andrew Roberts. If you're a history buff, here's one for you. Be prepared to see the so-called "petty tyrant" in a new light with this exploration of Napoleon, his relationship with his wife, and his military instincts.
Radioactive: Marie & Pierre Curie: A Tale of Love and Fallout by Lauren Redniss. So you might know Marie Curie (well, you should 😉) and her discovery of radioactivity. But maybe you didn't know that she and her husband had fascinating personal histories. Delve unto the world of these Nobel-Prize-winning physicists in this wonderful biography. Guess we could call them a true #powercouple? I mean, discovering radioactivity together is waaaayyy better than 99% of the so-called power couples we see on social media today, right 😋.
The Stranger in the Woods: The Extraordinary Story of the Last True Hermit by Michael Finkel. Sometimes, I just want to run away and live on a remote tropical island with no people or even my phone. So I definitely think hermits are on to something. This remarkable biography tells the story of Christopher Knight, a hermit living in the Maine woods for three decades!
Prince: A Private View by Afshin Shahidi. To throw in a biography of a musical legend; this book was written after Prince's death in 2016. If you're into visuals over text, then this book is for you, as the biography is a collection of photos from Shahidi, the Prince's private photographer.
"Even the smallest one can change the world": Best Biographies of Writers
If you're very much into all things English literature like me, then this list is one for you.
First up is Beatrix Potter: A Life in Nature by Linda Lear. I just HAD to include a biography of my favorite childhood author who gifted the world with her sweet, memorable characters, such as Peter Rabbit, Mrs. Tiggy-Winkle, and Squirrel Nutkin. I fully believe no child should grow up without knowing any of Beatrix Potter's works! But if you're curious to know the brilliant woman behind these beloved characters, then this biography detailing her personal life, achievements, and her passion for conservation is a beautiful must-read. Bonus: You'll get never-before-seen illustrations!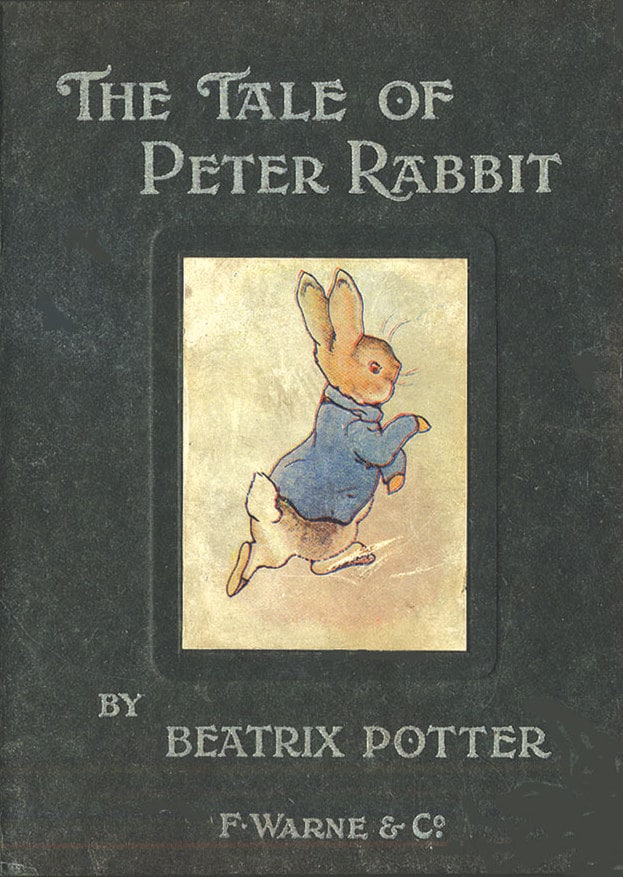 Next is C.S. Lewis: A Life by Alister McGrath. Clive Staple Lewis was a marvelous British writer who is probably most well known for the beloved The Chronicles of Narnia. McGrath's biography, which describes Lewis as an "eccentric genius" and "reluctant prophet," details Lewis' remarkable life as an intellectual (a professor at King's College London at that!) and an atheist-turned-Christian.
If you've watched the chilling The Haunting of Hill House on Netflix, then you're already familiar with the work of Shirley Jackson, even if you didn't know this popular Netflix series was based on her book of the same name (which has been lauded as one of the greatest ghost stories of our time). The biography of Jackson, titled Shirley Jackson: A Rather Haunted Life, by Ruth Franklin, delves into Jackson's deliciously dark, gothic writing and her life clouded by a difficult upbringing, a turbulent political time in America's history, her own struggles with an unfaithful husband, and severe agoraphobia, anxiety, and panic attacks before her untimely death at the young age of 48.
Full disclaimer, I'm not particularly a fan of Shakespeare, but we have to pay homage to one of literature's greatest! In Stephen Greenblatt's biography titled Will in the World: How Shakespeare Became Shakespeare, you'll get a rare glimpse into the life of the elusive Shakespeare, including how the politics and social ideologies of the time would have impacted his writing. Greenblatt is also The Norton Shakespeare's General Editor, so he knows what he's talking about!
Lastly, I'm including The Brontë Myth by Lucasta Miller. Wuthering Heights and Jane Eyre are two of the most famous classics still widely read, reimagined, and prescribed reading in schools and universities to this day. But rather than this biography being one of Charlotte, Emily, and Anne, this book explores the myths and preoccupation of the Brontë sisters at different periods in history. And if you enjoy this biography, you can also check out The Life of Charlotte Brontë by Elizabeth Gaskell.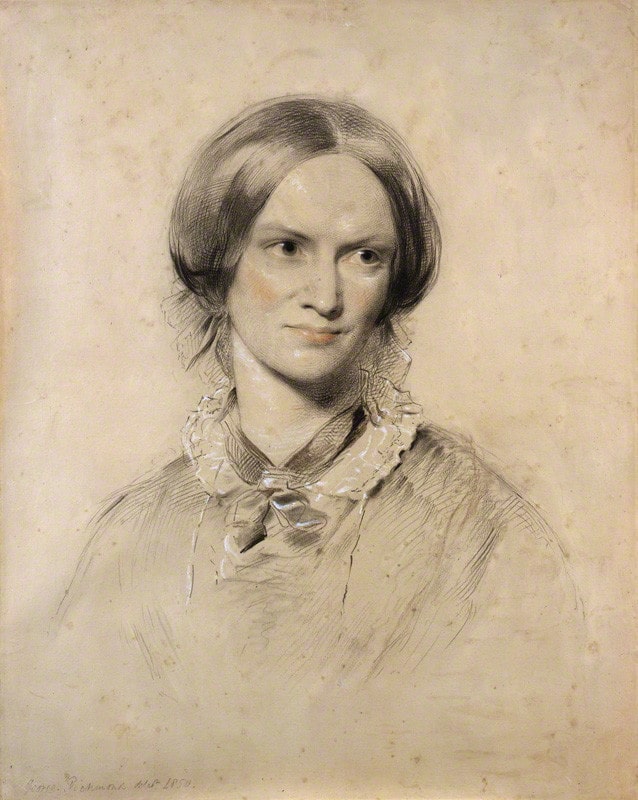 Inspiration and Scandal: Best Biographies of Presidents
And to top it all off, here are some readworthy biographies of presidents throughout history if you are curious about certain presidents (and their scandals) and politics.
For a playful and humorous spin on a biography, check out You Never Forget Your First: A Biography of George Washington by Alexis Coe.
For a biography from a Pulitzer-Prize-winning author, you can read the biography John Adams by David McCullough.
Scandal, scandal, scandal! Richard Nixon: The Life by John Farell provides insight into new evidence of Nixon interfering in President Lyndon B. Johnson's Vietnam War peace deal.
We all know what happened on that fateful day when President Kennedy was killed publicly in an assassination. An Unfinished Life: John F. Kennedy, 1917-1963 by Robert Dallek will uncover some truths you didn't know about this enigma of a man.
Trump Revealed: The Definitive Biography of the 45th President by Michael Kranish and Marc Fisher. I firmly believe that people either vehemently hate or obsessively love Trump – there is no between whatsoever. If you're still baffled about how Trump became president, this one offers an honest, well-researched look at Trump's rise to the top of the political chain.
And for non-US presidents and other high-profile politicians, here are some recommendations:

Mandela: The Authorised Biography by Anthony Sampson.
Churchill: A Life by Martin Gilbert.
Mao: The Unknown Story by Jung Chang.
Madame President: The Extraordinary Journey of Ellen Johnson Sirleaf by Helene Cooper.
The Iron Lady: Margaret Thatcher, from Grocer's Daughter to Prime Minister by John Campell.
Until We Are Free: My Fight for Human Rights in Iran by Shirin Ebadi.
Angela Merkel: The Authorized Biography by Stefan Kornelius.
Top 5 Best Biographies to Read Today!
Et voila! There's the list! And once again, as I sometimes end my posts, if this was all TL;DR, here are my 5 top picks to get you started:
The Immortal Life of Henrietta Lacks by Rebecca Skloot.
Steve Jobs: A Biography by Walter Isaacson.
Beatrix Potter: A Life in Nature by Linda Lear.
Mandela: The Authorised Biography by Anthony Sampson.
Trump Revealed: The Definitive Biography of the 45th President by Michael Kranish and Marc Fisher (disclaimer, I don't align with his political views, but I do think this is a fascinating read in the face of a rise in white Christian Nationalism in the US).
Enjoy, be open-minded, and allow books to change you (for the better, of course)!